Black Knight Season 2 has become another highly anticipated TV series of 2023 with its stunning visuals and post-apocalyptic plot which follows a normal courier who turns into a savior after the outbreak of the apocalypse.
Korean shows and webtoons have become an integral part of our lives. Be it Ghostblade, Heartstopper, A Business Proposal, True Beauty, Wind Breaker, Letters on the Wall, or Eyes on Me, every webtoon has its own fan base.
Moreover, Korean series inspired American producers to create new series such as ABC's The Company You Keep, a new drama series based on a South Korean television series My Fellow Citizenswhich was released in 2019.
The reason why webtoons are getting so much attention is because of their captivating storylines, relatable characters where an ordinary protagonist can turn into a powerful hero if needed.
Tells About What Series
Black Knights?
In 2071, the Korean region succumbs to the devastating effects of extreme air pollution, turning it into a desolate wasteland.
The once affluent population had been decimated, leaving only 1% of the original population scattered in separate districts based on their social status.
In this bleak reality, the surviving residents depend on oxygen masks to battle the toxic air and on a group of special delivery drivers known as "Knights" to provide them with the essential supplies, especially fresh oxygen, needed for their survival.
Among the legendary Knights, there are those known as '5-8' who possess unparalleled skill and courage.
Fate is intertwined when '5-8' meets a boy named Sa-Wol, who has a strong desire to become a Knight like his idol.
Realizing the potential in Sa-Wol, '5-8' decides to take the boy under his wing, training him strictly so he can fulfill his dream amidst the dangerous and unforgiving world they live in.
Together, they navigate the darkness and danger that lurk around every corner, struggling to bring hope and change to the shattered remains of society.
Will There Be A Season 2 Of The Black Knight?
As of May 2023, Netflix has made no official announcement regarding the renewal or cancellation of the post-adpocalyptic series based on Lee Yun-kyun's webtoon.
The series may receive future updates, but currently, there are no updates regarding the future of the series.
Generally, Netflix renews the series after two or three weeks of premieres, so we expect to receive more information in late May 2023.
Until then, you can watch all six episodes from the first season that are currently streaming on Netflix. Black Knight Season 2 will also be released on the same platform as Queenmaker Season 2.
Also Read, will there be:
Backstreet Rookie Season 2
Revenge Of Others Season 2
Sweet Home Season 2
Itaewon Class Season 2
Extracurricular Season 2
When will Black Knight Season 2 be Released?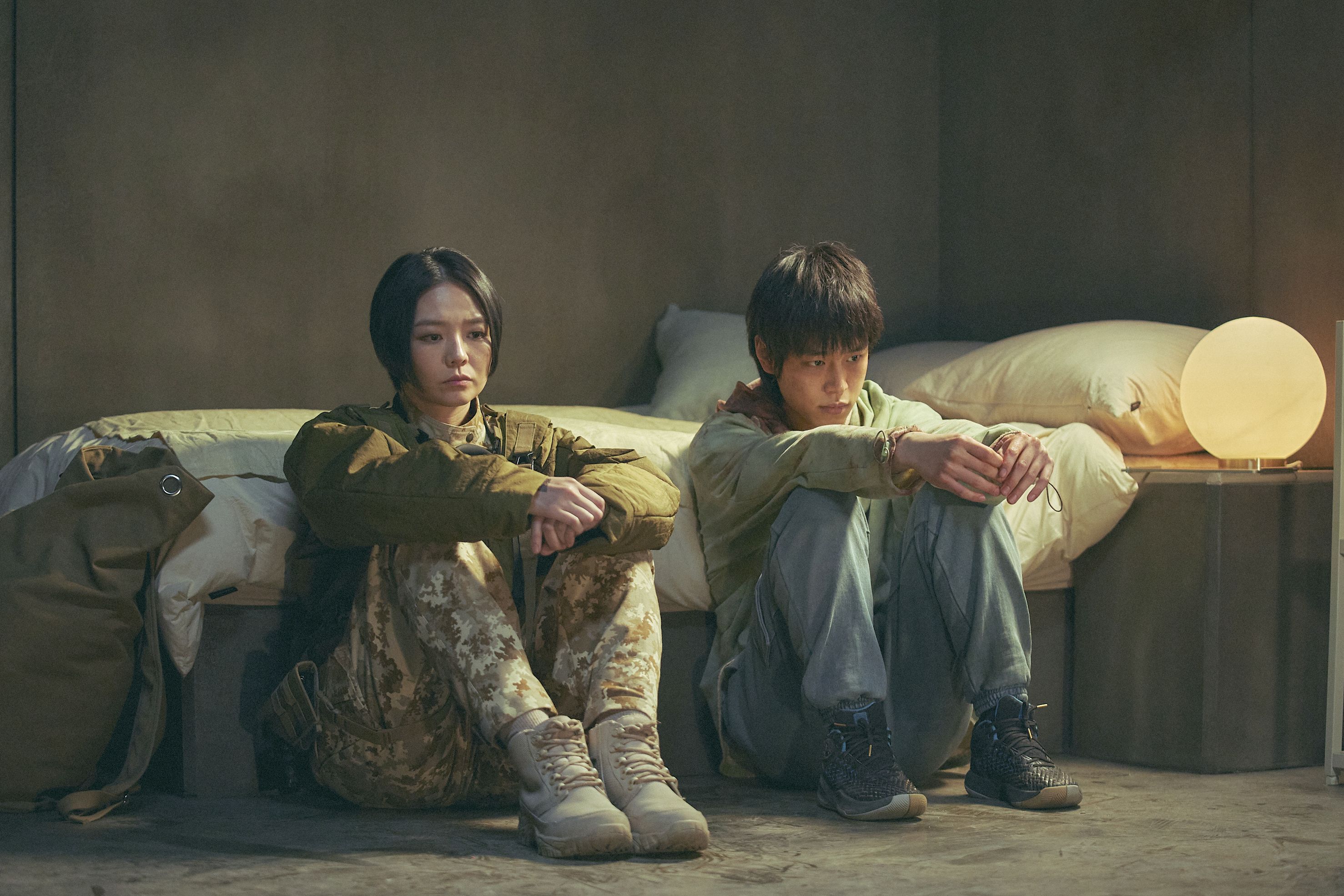 The first season of the South Korean drama 'Black Knight' debuted on Netflix in its entirety on May 12, 2023.
There are a total of six episodes in the first season, and each one is between 44 and 51 minutes long.
Here's what we can discuss regarding the potential of Black Knight Season 2. No official announcement has been made by Netflix regarding the future of the series.
While the streaming service isn't promoting the show as a miniseries, the possibility of a second season isn't far off.
In addition, Korean programs have a much wider audience now that "Squid Game" has achieved tremendous success. It's no surprise that this post-apocalyptic drama has attracted a global audience given its universally compelling story.
In such a show, Netflix may approve a second season of the show. In addition, Netflix is ​​expected to approve a second season to build on the potential of the first season if, among other things, the number of views of the first season is commendable.
If the second season of 'Black Knight' is given the green light soon, we can anticipate that it will premiere in the second quarter of 2025 as soon as possible.
What's the Plot of Black Knight Season 2 Like?
The future has endless possibilities. With Ryu Seok defeated and the oppressive regime dismantled, a new chapter begins. As the government forges ahead, focusing on increasing oxygen supply, the path to a revitalized society is increasingly opening.
The sci-fi series developed by Cho Ui-seok has laid the foundation for a future full of new hopes and the promise of a world where everyone is equal.
In Black Knight season 2, we can anticipate the emergence of new challenges and enemies, testing the courage of our beloved characters. While the core conflict has been resolved, the ever-evolving landscape of this thrilling universe promises new adventures, uncharted territory and unforeseen obstacles.
The series promises to be a thrilling tale of resilience, redemption and the unyielding human spirit. Prepare yourself for a thrilling adventure that will keep you on the edge of your seat, eagerly anticipating the next twists and turns in this captivating world where the struggle for equality and justice never stops.
Who Will Be the Cast of Black Knight Season 2?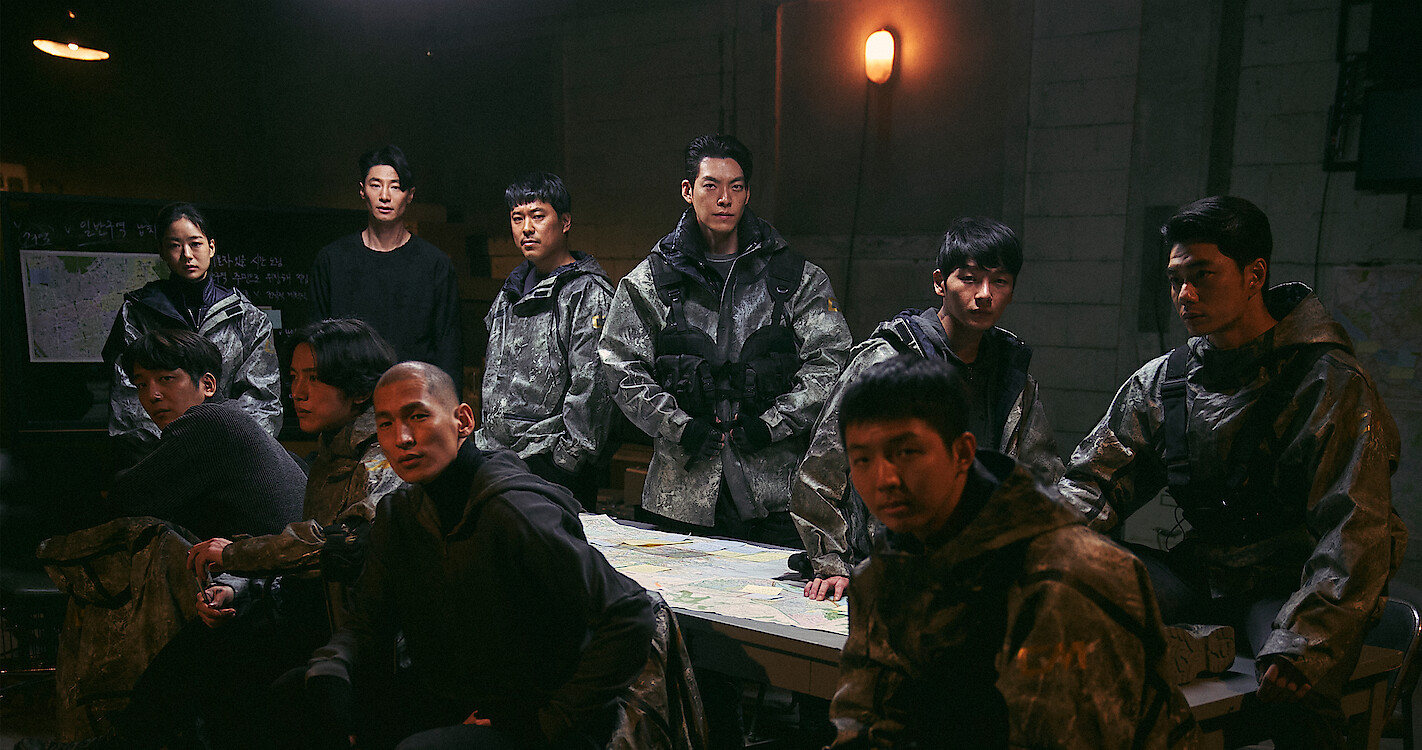 We are expecting the return of the main cast like Kim Woo Bin as '5-8', the main character and driving force of the series Black Night who toppled the Cheonmyeong group in the season 1 finale after Ryu Seok who was badly injured ended Song Seung-heon's role in the series.
Esom plays Sel-ah, a military intelligence officer who also happens to be Sa-wol's lover. Her romance will continue in Black Knight season 2, if that happens.
Kang Yoo-seok will be seen playing the role of a refugee boy named Yoon Sa-wol who is jealous of 5-8 for his special abilities but also draws inspiration from his work and is determined to be like him in the future.
If you are a fan of Asian love stories then you will love watching Backstreet Rookie, Our Beloved Summer, this is a sweet romance story about a boy named Eun who begins to share his feelings with a woman and also feels all her pain, ups and downs .
Black Knight Season 1 finale
In the gripping finale of the Black Night series, 5-8, along with Sa-wol, Seol-ah, and the other couriers, thwart Ryu Seok's plot to exterminate refugees. They raided the Core District, eliminating the guards and rescuing the kidnapped children. Meanwhile, Ryu Seok receives a blood transfusion from Sa-wol and watches 5-8 progress in the live video.
5-8 confronts Ryu Seok but is unable to save Sa-wol before he is taken away. Seol-ah catches the treacherous minister, and Ryu Seok triggers an overload to destroy the building. With the residents evacuated, 5-8 kills Ryu Seok and escapes with Sa-wol. The introduction frees the children, and the Cheonmyeong Group disbands. (meaning we will see another group in Black Knight season 2).
District A is finished, and refugees become its first residents, breaking up social hierarchies. The government is working to improve oxygen supply and air quality, but what could happen next? The future holds new challenges and adventures for our heroes as they navigate a changing world filled with hope and equality.
Black Knight Season 2 trailer
Black Knight season 2 hasn't been announced yet, but with the immediate success of the first season, it's likely that updates for more of the show will be arriving soon.
Other recent Netflix hits like The Diplomat and The Night Agent renewed for their second season soon after their debut on Netflix. If Black Knight is able to rack up similar viewership numbers for streamers, then his future will look very bright (unlike the future of 2071).
This article will be updated if there is the latest update from Black Knight S2so keep an eye on our articles on Restless Ink for development.