The recent Boruto chapter revealed one of the biggest storylines in Boruto, which shook fans to their core. Chapter 79 ends with Boruto and Kawaki's lives turned upside down, which makes Boruto a rogue shinobi, the villain in the manga. Fans are eagerly anticipating the release of Boruto Chapter 80, eager to know what will happen next. In this article, we will cover everything we know about Boruto chapter 80 so far.
We'll let our readers know the release date of chapter 80, provide the latest spoilers, and provide a recap of the previous chapter. So keep reading till the end to know more! Fans have been anticipating the big mistake in Boruto's life for a long time. Momoshiki had predicted that Boruto would live a life full of pain and hardship at the start of the series.
Even so, no one expected the manga to take such a dramatic turn and leave everyone confused and nervous about the development of the series. Now, Kawaki is Naruto's biological son, and Boruto is the adopted son of the family.
Naruto's original reason for adopting Kawaki was his pity and sympathy for Kawaki's pain and misery. Everything that we have known and thought to be true so far has been completely distorted and turned upside down.
Boruto Chapter 79 recap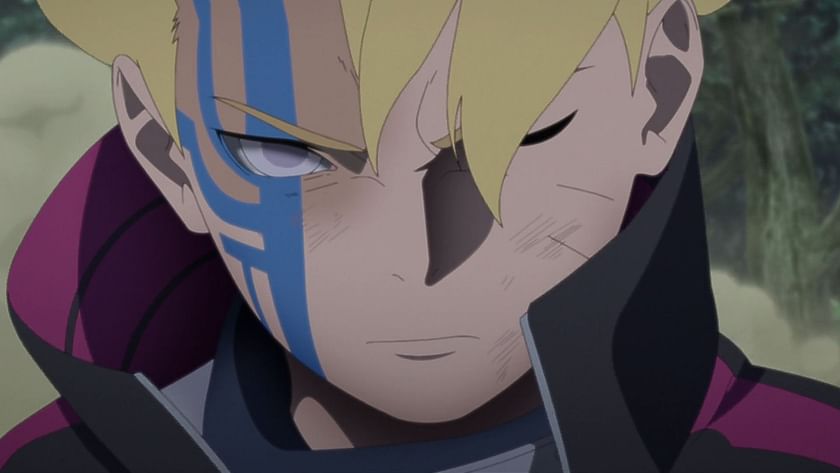 In Boruto chapter 79, Eida senses that Kawaki's chakra signal has disappeared and uses this opportunity to her advantage. Using her powerful Sering, Eida seeks out Kawaki and gives him an offer to form an alliance as he can gain a lot from their union. On the other hand, Amado really wants to meet Kawaki because he has been implanted with a system that starts at their meeting and can help stop Kawaki.
Amado pleads with Shikamaru for his case, but Amado doesn't have pure intentions either. Amado's condition is that once Kawaki is dealt with, he should be able to leave freely so he can resurrect his daughter, as Ishiki promised before. Ishiki would unlock the Shinjutsu after consuming the almighty fruit, which would allow him to fulfill Amado's desperate request.
The next part of the manga is quite touching and emotional when Kawaki opens up about his desire to protect Konoha and Naruto. Naruto clearly holds an important place in Kawaki's heart ever since Naruto adopted him into the family and gave him the love and attention he so desperately lacked. Not only that, Naruto gave Kawaki direction in life and supported him with love and care.
Eida then reveals her new power, the power of Shinjutsu. Momoshiki had said before that Shinjutsu couldn't be possessed by the human-like Eida because a weak body had no chance of resisting it. Eida then rewrites history completely – she turns Kawaki and Boruto's lives upside down. Kawaki is now known as Uzumaki Kawaki, and Boruto is the villain of the series. Everything we know so far was rewritten by Eida in a flash.
Spoilers for Boruto Chapter 80
The author of Boruto took a break after releasing Chapter 79 and has been on hiatus since March 27, 2023. The new chapter will be released on Thursday, April 20, 2023, at 12:00 JST.
Several panel leaks from Boruto Chapter 80 have recently started circulating online. Eida's incomplete power is related to Kawaki's desire to swap lives with Boruto, and the power rewrites everyone's memories in the same way. The way it works is similar to a complex form of genjutsu.
A Place to Read Boruto Manga
You can read Boruto on the official site Viz Media. This manga is also available on the official website and app Manga Plus.