Blue Lock Chapter 215 should provide more insight into how Barou fits into this team and all. The Uber players have managed to break through with their new tactic and have baffled Basterd.
They have the chance to score now, and even the game. This will also increase the thrill of the game, as this is just the beginning of what's to come.
Blue Lock Chapter 215: Spoiler & Raw Scan
Isagi was completely caught off guard by this three-level tactic and the coordination of his opponents. He couldn't even expect this level of play, because he had a completely different scenario in mind.
Gagamaru currently waiting for shootingbecause a lot of Uber players are going up.
Shots can come from all directions, because the team is good at passing.
Niko passes to Sendouand the ball went straight to Barou when he realized it.
Yukimuya and the other BM players went to steal the ball from Barou.
But, Barou passes ball to Nicowhich was completely unexpected from his playing style.
Gagamaru kept all this information in mind and was surprised that Barou had given it to someone.
Niko then passes ball to Sendou.
Birkenstock has the mark in Barouand Kurona is at Niko and Ali, with Sendou.
Gagamaru was unable to see through this commotion, and was a sudden shot by Barou who followed.
With this, we see a flashback to how Barou thought when he joined this team.
Barou thought that Snuffy ideology wrong and he is narrow-minded.
Snuffy thought that he was great, and then visited him while he was practicing.
He said that he was no need to criticize about Barou.
Snuffy further said that Barou had supreme striker talent on their team and asked to understand why.
Barou still disagreed and said that football was not a job for him, but a way to become King.
Snuffy understood Barou, then quickly steal the ball from him.
Barou confused moment Snuffy challenged him and talk about his past.
Snuffy says that this talent came from his parents and he should value it more.
Barou still didn't understand Snuffy's way of thinking, and Snuff next started to speak.
Snuffy had friends in the past, with whom he tried to become King Football and also won the World Cup very.
Barou was unable to steal the ball, as he fell after tackle Snuffy.
Snuffy continues that it only takes a moment for humans to fall, and destroy their lives.
This is the story of his friend, who was also later suicide after all these things happened to him.
He put Barou also in the same place and asked him a few questions, about what he would do in a similar situation.
Snuffy further said that if he had come and worked at Uber, he could be successor to Snuffy.
And this ends Snuffy talk and what he wanted to say to Barou.
When will Blue Lock Chapter 215 be released?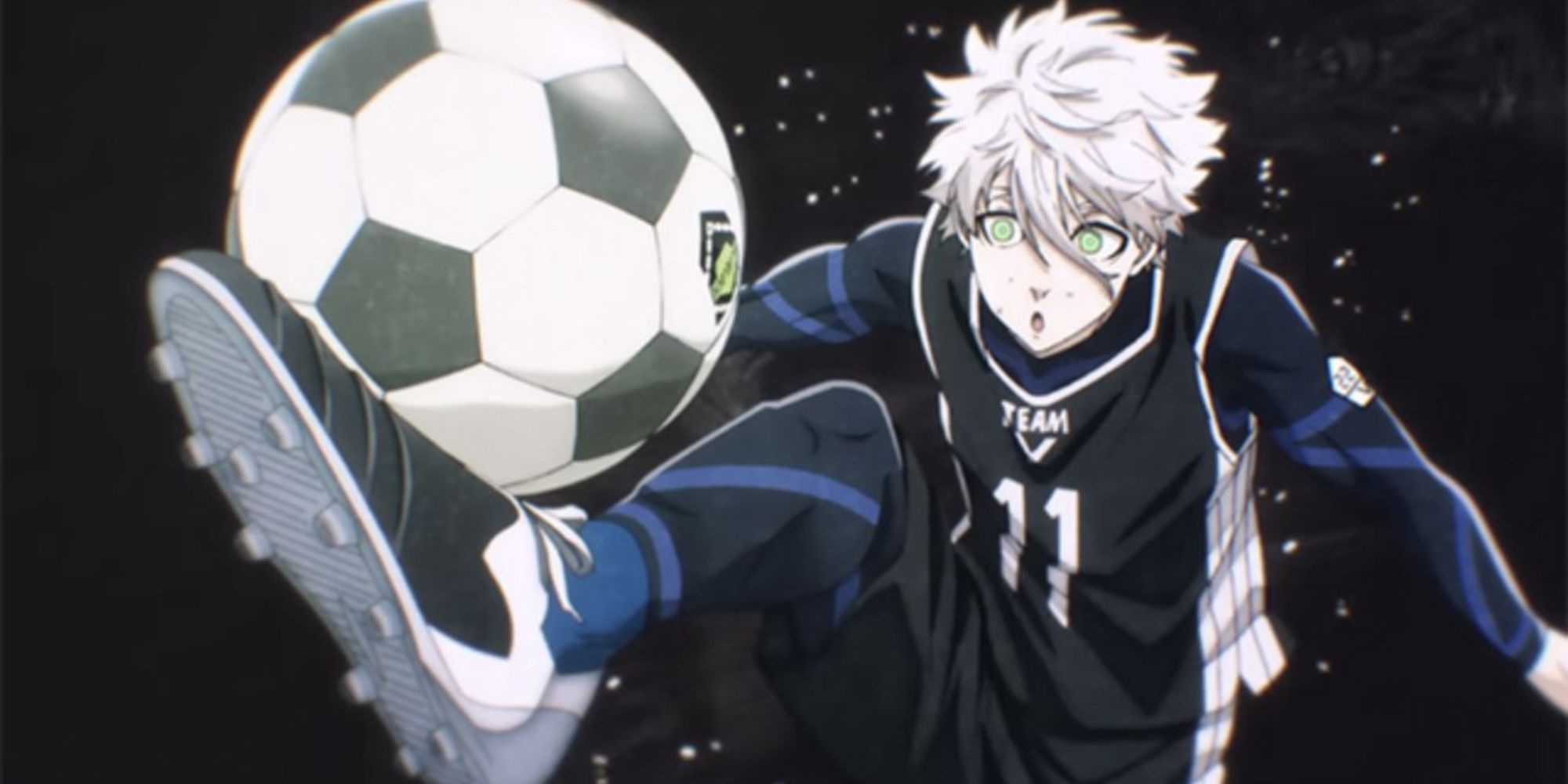 Blue Lock Chapter 215 supposed to be released on April 17th. Title chapters this is Successionand since the raw scan is done, this chapter will be released soon.
Title next chapter as known as Stealth Killer. There doesn't seem to be any lull for the manga as of now, as there will be follow-up chapters in the meantime.
With this, we will conclude our article on Spoiler Blue Lock Chapter 215 & Raw Scan. For more content on Blue Lock and other manga, be sure to check out our other posts here.