Captain Tsubasa Season 2 is getting a sequel!
The sports genre in anime has undergone major changes in terms of characters, storytelling, and quality of animation.
Not only are they more representative of various sports but also fans have made such anime mainstream.
Talking about different sports, soccer or soccer is generally considered as the most popular game all over the world. Unsurprisingly, many anime series such as Ao Ashi, Ginga e Kickoff, and Blue Lock were inspired by him.
But the one series that started it all was the anime adaptation of Yōichi Takahashi's manga series, Captain Tsubasa.
The story follows an 11-year-old elementary school student, Tsubasa Oozora, who loves soccer and dreams of representing Japan in the FIFA World Cup.
Since childhood, Tsubasa has considered soccer as his friend, and according to his mother, he was only born to play soccer, thus he is also referred to as the "soccer kid sent from heaven".
Despite his young age, Tsubasa is blessed with agility, stamina, excellent dribbling skills and shooting power.
To fulfill his dream. Tsubasa, along with his mother, moved to the city of Nankatsu, which is famous for its elementary school soccer team.
Tsubasa meets a similar boy who both likes soccer named Ryo Ishizaki and a girl named Sane Nakazawa who cheers for the school team.
Genzo Wakabayashi is a very talented young goalkeeper who he soon challenges to play in the annual Nankatsu sports festival.
He also met Roberto Hongo, one of the best Brazilian footballers in the world who was a friend of Tsubasa's father and started living with Tsubasa and his mother to train Tsubasa.
Can Tsubasa fulfill his dream of representing Japan on the world stage amidst such high competition is what the show is all about.
Captain Tsubasa's first season was relatively successful as fans who watched the original series took a trip back down memory lane with the remake.
After the first season ended, fans wondered if the series would be renewed for a sequel.
Luckily, there's good news ahead of that, so keep reading as we bring you all the latest news and updates about Captain Tsubasa Season 2.
Captain Tsubasa is rated 7.4/10 and ranked #2112 with 69k members in MyAnimeList.
When will Captain Tsubasa Season 2 be released?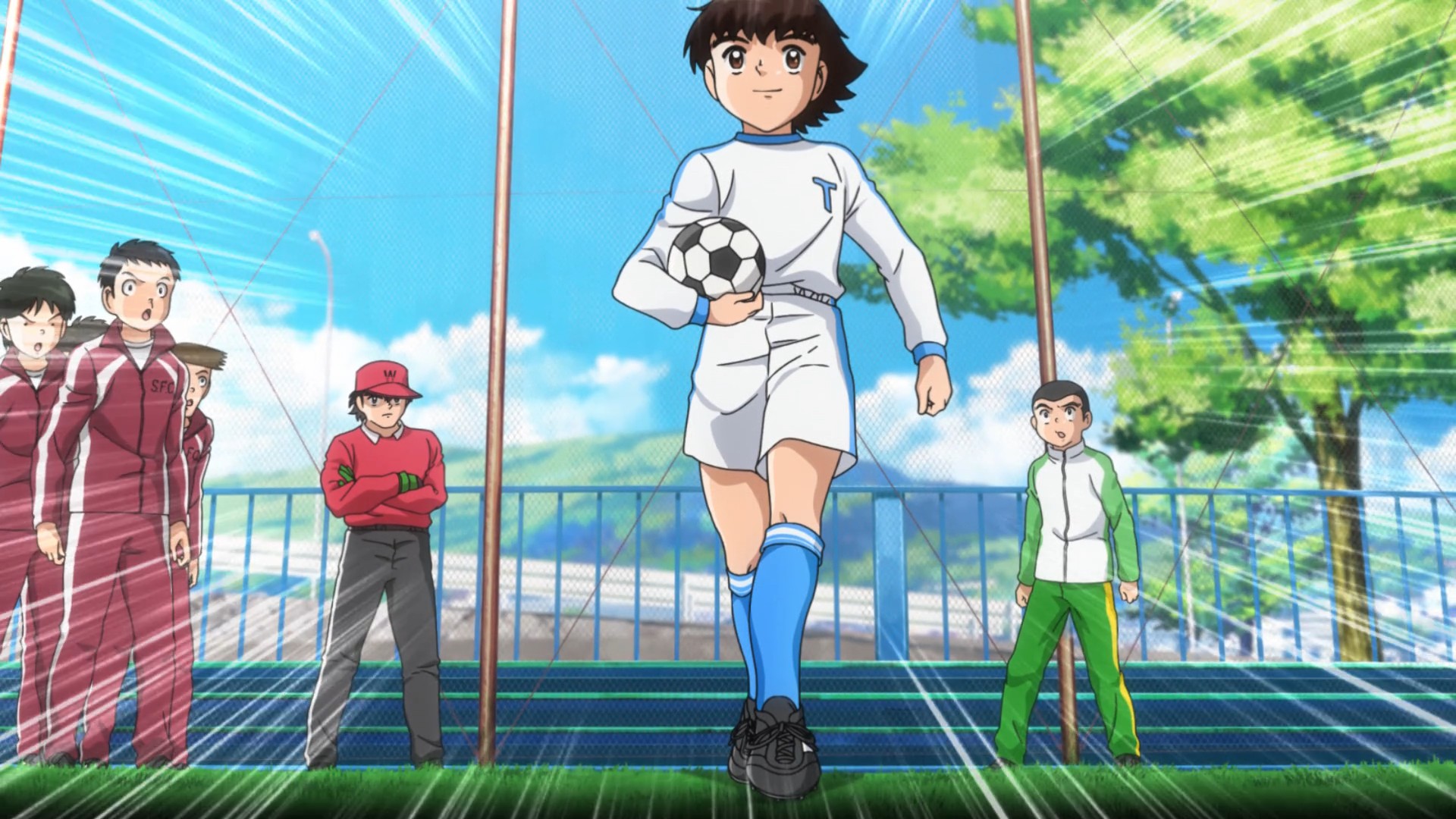 Captain Tsubasa Season 1 aired from April 2 2018 to April 1 2019 with 52 episodes.
On March 23, 2023, the event's official Twitter account announce season two and confirms the release date of Captain Tsubasa Season 2 in October 2023.
| | |
| --- | --- |
| SEASON | RELEASE DATE |
| Captain Tsubasa Season 1 | April 2, 2018 |
| Captain Tsubasa Season 2 | Not Announced yet |
Captain Tsubasa Season 2 will also see changes in the production studio as Studio Kai takes over from David Productions, who produced the first season.
Additionally, the sequel is titled "Captain Tsubasa Season 2: Juniors-hen" or Captain Tsubasa: Junior Youth Arc, which will basically be the main storyline for the second season.
Captain Tsubasa Cutup manga
The Captain Tsubasa manga is written and illustrated by Yōichi Takahashi. It first began serialization in Weekly Shonen Jump from April 13, 1981 to May 9, 1988.
The manga has been collected into 37 volumes with the latest issue released on March 10, 1989.
A direct sequel titled Captain Tsubasa: World Youth was released between 1994 and 1997 by Shueisha.
Other sequels have been serialized in the same publisher's Weekly Young Jump magazine since 2001: Road to 2002 (2001–2004), Golden-23 (2005–2008), and Kaigai Gekito Hen (2009–2012).
Since 2013, Rising Sun has been serialized in Shueisha's Grand Jump magazine.
As of March 2023, the Captain Tsubasa manga has sold 90 million copies, including sequels and spin-offs worldwide.
Manga Captain Tsubasa rated 7.4/10 and rated #2875 with 6.2k members on MyAnimeList.
What's the Plot of Captain Tsubasa Season 2?
The first season was divided into two arcs where the Elementary School Arc: Retelling of the Children's Dream arc consisted of 28 episodes, and the Middle School Arc: Retelling of the Fighting Boys arc spanned 24 episodes.
Captain Tsubasa Season 2 will feature the Junior Youth Arc, where the International Junior Youth Tournament will begin in Paris. Chapters 85 to 114 of the manga cover the Junior Youth Arc.
The International Junior Junior Tournament takes place in the group stage, with four groups of three teams each, followed by a knockout stage, where the winner of each group advances to the semifinals.
Captain Tsubasa Season 2 characters will prepare for this tournament, namely Tsubasa, Misaki, Wakabayashi, Hyuga, and Wakashimazu.
Top-class footballers from around the world will seek to beat Japan's best teams, with a host of new contenders, including Germany's Schneider, France's Pierre, Argentina's Diaz, and Italy's Hernandez, waiting for Captain Tsubasa.
Characters & Cast of Captain Tsubasa Season 2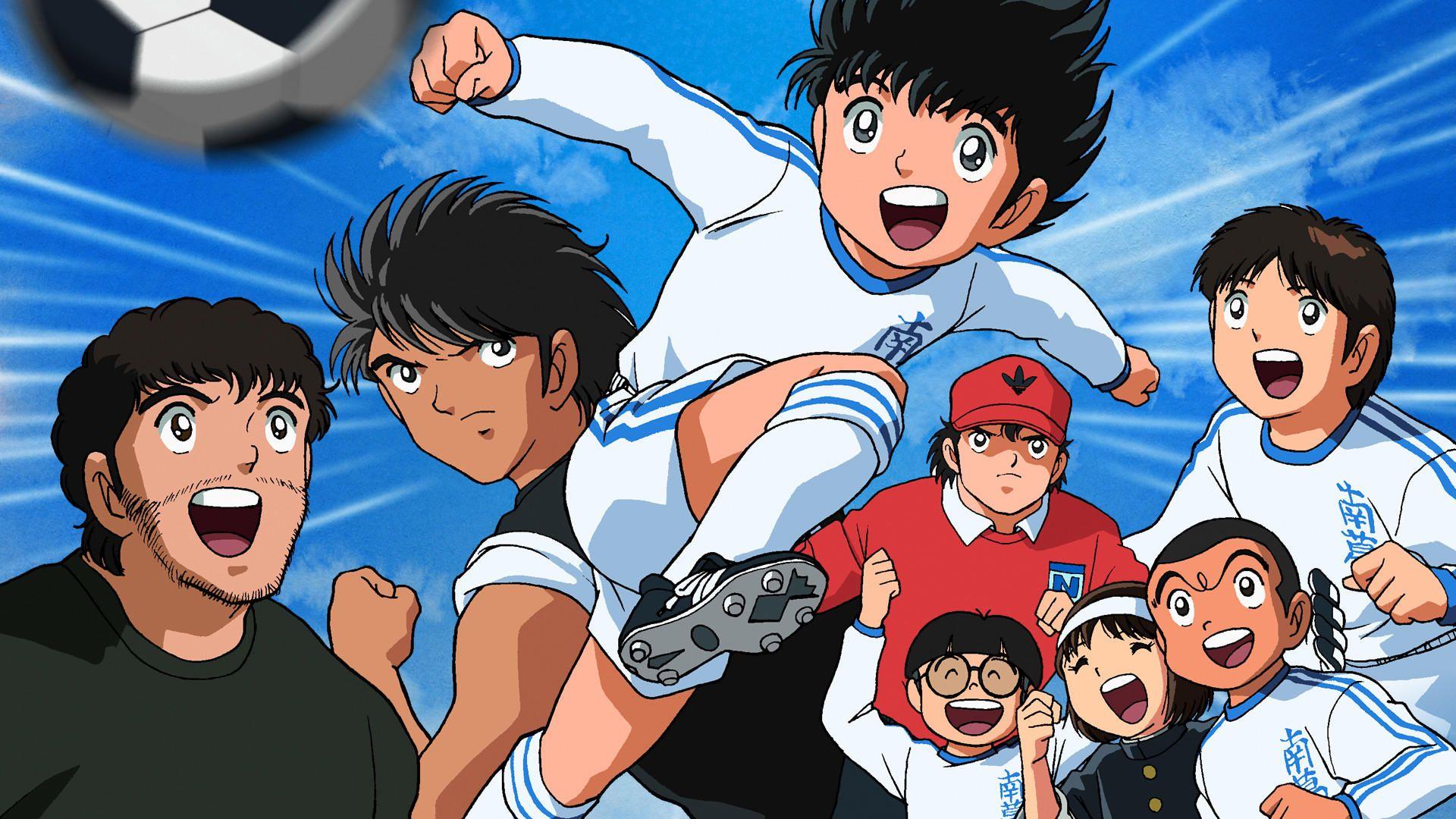 Captain Tsubasa season 2 will be directed by Katsumi Ono with series composition by Atsuhiro Tomioka. The characters were designed by Hajime Watanabe, who also serves as Chief Animation Director.
Captain Tsubasa Season 2 will also see changes in the production studio as Studio Kai takes over from David Productions, who produced the first season.
You can find a list of characters and voice actors for Captain Tsubasa below:
| | |
| --- | --- |
| CHARACTER | cast |
| Tsubasa Ōzora | Yuko Sanpei |
| Tadashi Shiroyama | Atsushi Imaruoka |
| Tarō Misaki | Ayaka Fukuhara |
| Masao Tachibana | Ayako Takeuchi |
| Hiroshi Jito | Daisuke Hirakawa |
| Munemasa Katagiri | Daisuke Namikawa |
| Hajime Taki | Hiroyuki Yoshino |
| Roberto Hongo | Katsuyuki Konishi |
| Makoto Kitazume | Kazuhiko Inoue |
| Genzo Wakabayashi | Kenichi Suzumura |
| Teppei Kisugi | Kodai Sakai |
| Takeshi Sawada | Megumi Han |
| Hanji Urabe | Miho Hino |
| Mamoru Izawa | Mutsuki Iwanaka |
| Ryo Ishisaki | Mutsumi Tamura |
| Sanae "Anego" Nakazawa | Sayuri Hara |
| Jun Misugi | Soma Saitō |
| Kazuki Sorimachi | Taishi Murata |
| Kojirō Hyūga | Takuya Sato |
| Shingo Takasugi | Tarō Kiuchi |
| Yūzō Morisaki | Tasuku Hatanaka |
| Hikaru Matsuyama | Wataru Hatano |
| Ken Wakashimazu | Yuichiro Umehara |
| Yayoi Aoba | Yuki Kuwahara |
| Kazuo Tachibana | Yurina Watanabe |
| Makoto Soda | Yūsuke Kobayashi |
| Shun Nitta | Yūto Uemura |
Trailer for Captain Tsubasa Season 2
You can watch the Captain Tsubasa Season 2 trailer below:
Conclusion
Captain Tsubasa Season 2 is all set to begin in October 2023.
This article will be updated if there is the latest update from Captain Tsubasa S2so keep an eye on our articles on Restless Ink for development.
Also Check:
Isekai wa Smartphone to Tomo ni Season 3
Kemono Jihen Season 2
Oniichan wa Oshimai Season 2
Jibaku Shounen Hanako-kun Season 2